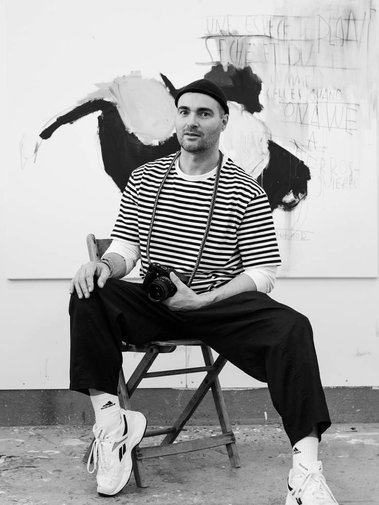 Biography
Christian is self-taught and has learnt how to work professionally with a camera independently. His love for the arts, however, started at an early age. He initially studied painting and sculpture, and graduated from the technical college of stone and sculpture in Laas, in his native South Tirol, Italy. Later, painting became his preferred way of expressing his artistic side--in particular, oil painting trained his eye for subjects and colour. Now based in Cologne, Christian has continuously developed an excellent eye for aesthetics, and with his open-minded personality and love for fashion, he has set his focus primarily on fashion and lifestyle photography. He is constantly discovering beauty in different forms and in all the variety humanity has to offer. His subjects vary from people he meets on the street to professional models, and differ in gender, race, age and culture. For, Christian, beauty has no limit.
HUF Magazine Interview

I have been invited by HUF Magazine for an exclusive interview about my work and intention. It has been published in print and online with Edition #96.



Online Portfolios
Photo Vogue Italia
KALTBLUT Magazine
Vanity Teen



Publications
Print
NU ICONS, VULKAN, BELLO, SOLSTICE, VOLANT, MOB, TEXTILREVUE, SHUBA

Online
VOGUE Italia, NU ICONS, KALTBLUT Berlin, HUF, VANITY TEEN, VULKAN, THE FLOW HOUSE, L`EFFRONTE, SLIPPAGE, MOB, MAXIOMO, THE PINK PRINCE, FLANELLE, BELLO, GMARO, VOLANT
Credentials
Foot Locker / SIDESTEP / Loones Hamburg / Café BEBEK / Scout Model Agency / Visage International Mgmt / Option Model Agency / CM X MODELS / no toys modelagency /